Scanner integration
Digitize printed documents at the touch of a button
If a scanner is connected, a scan button appears automatically. This makes it possible to digitize a printed document and store it directly in the cloud at the press of a button, making it easy to digitize business operations and store past printed documents in the cloud.
*A designated Canon scanner is required.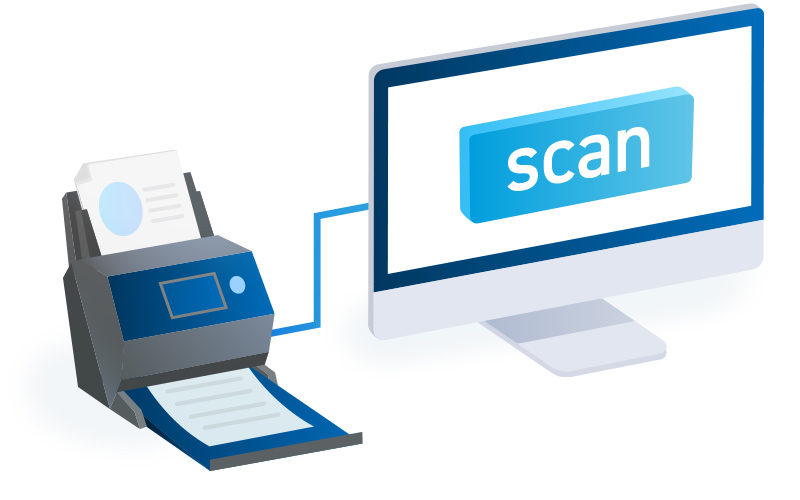 MFP integration
Directly access files from an MFP without going through a PC
By integrating with MFPs, received data can be automatically sorted by sender and date, and then uploaded to the cloud. With fax data, for example, Fleekdrive can interface with the contact list of an MFP and update information, enabling instant identification as to when a fax arrived, and from where.
A designated Kyocera MFP and Fleekdrive Connect contract are required.