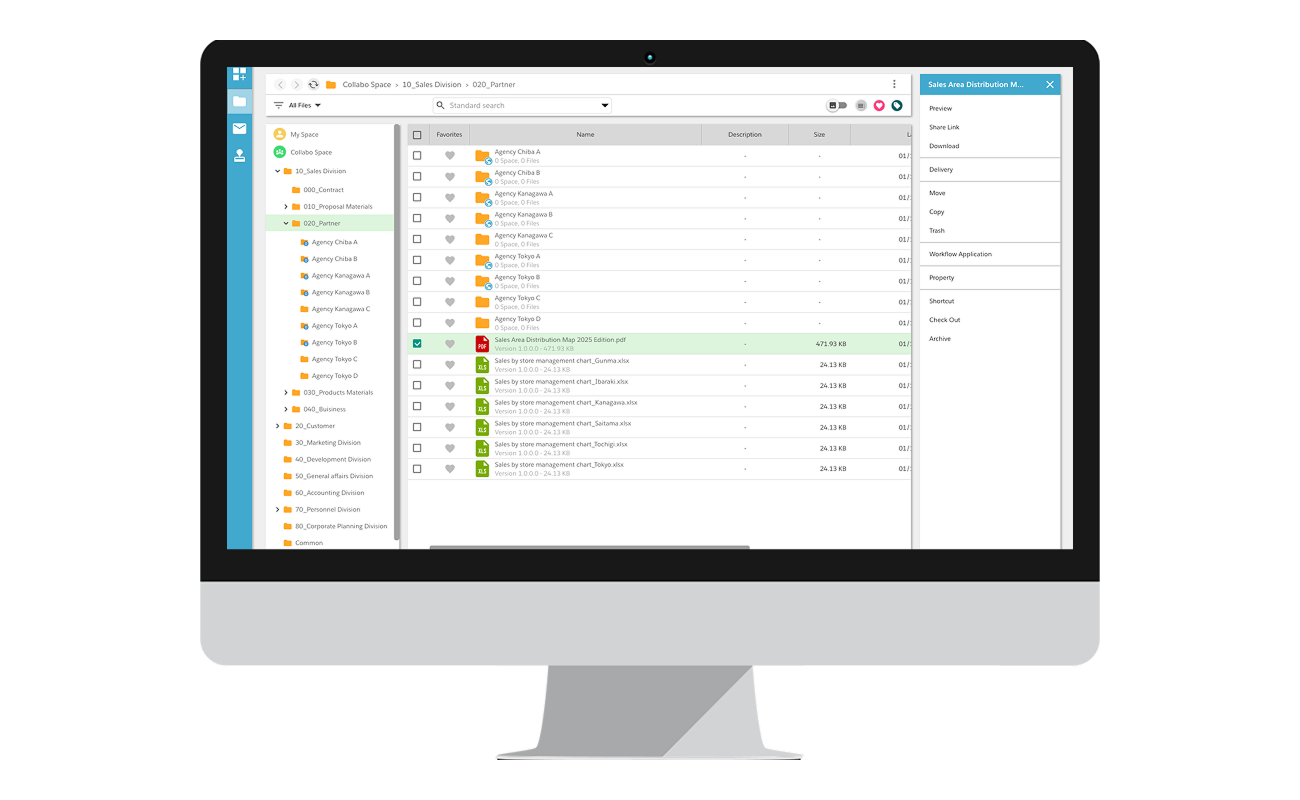 What is Fleekdrive?
File sharing and management that facilitates workstyle reforms
Fleekdrive is an enterprise online storage service that lets users effectively utilize enterprise information assets internally and externally. Fleekdrive enables fast and safe information exchanges across a range of business scenarios, from exchanging information while working at home or in a satellite office, to using mobile communications to share files in the field.
File sharing

Collaborative file editing

Document management
Fleekdrive Features
Makes business files accessible at any time, and from anywhere.
Expands the possibilities of telework and collaborative work across different offices for companies with a global footprint.
FEATURE 01
An interface that is easy to use for everyone
Tree view
The folder hierarchy can be understood at a glance, simplifying management and display.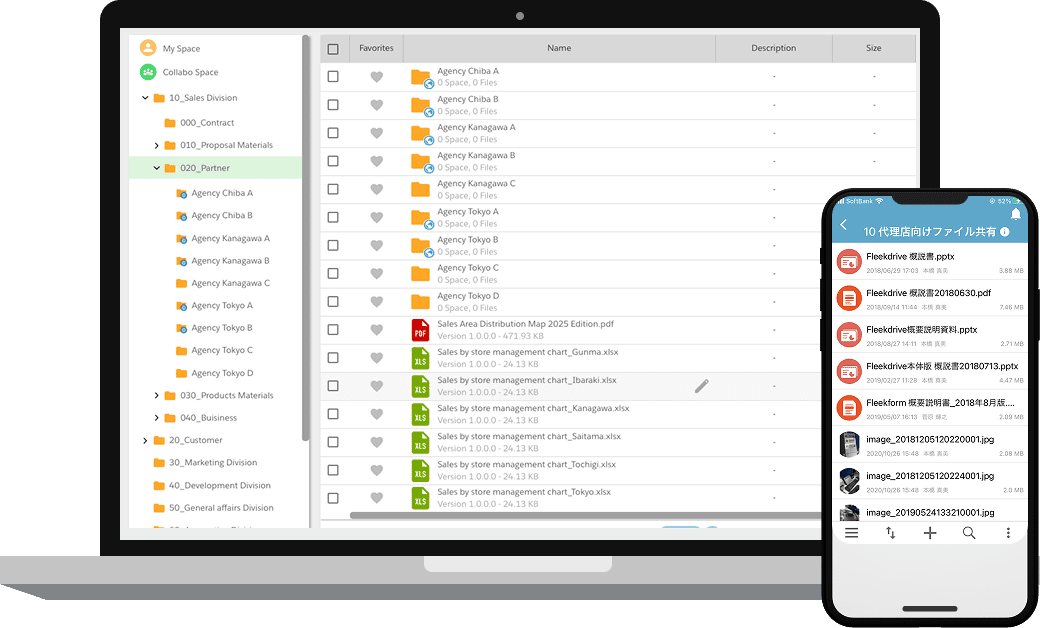 Browser preview
Even large files can be viewed in the browser without downloading.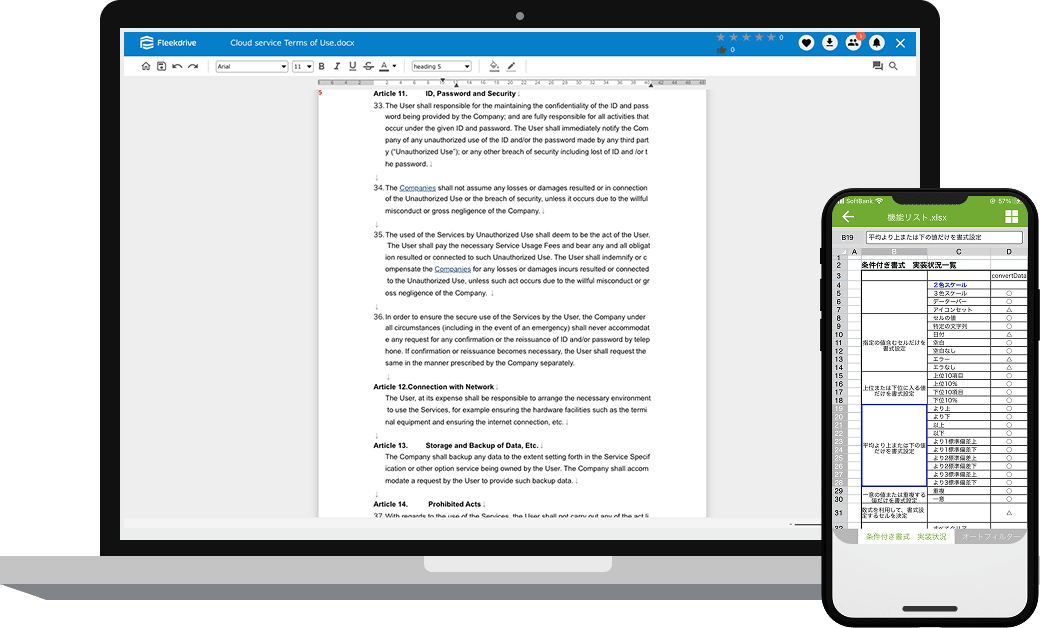 File distribution
Even large files can be safely shared without the need for email attachments.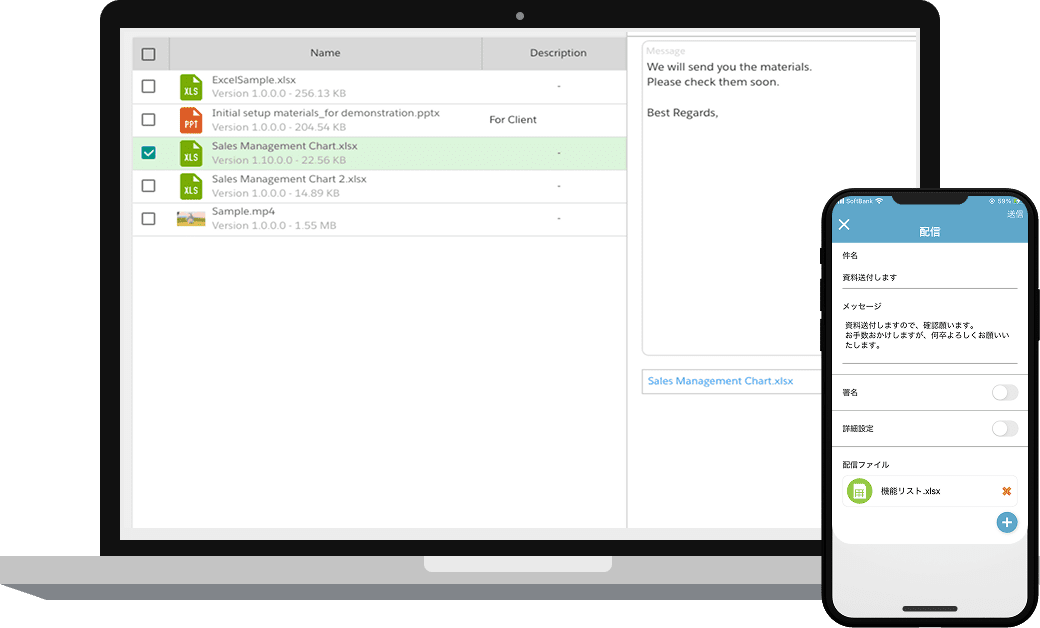 Public space
Files can be easily shared with users that do not have accounts using URLs.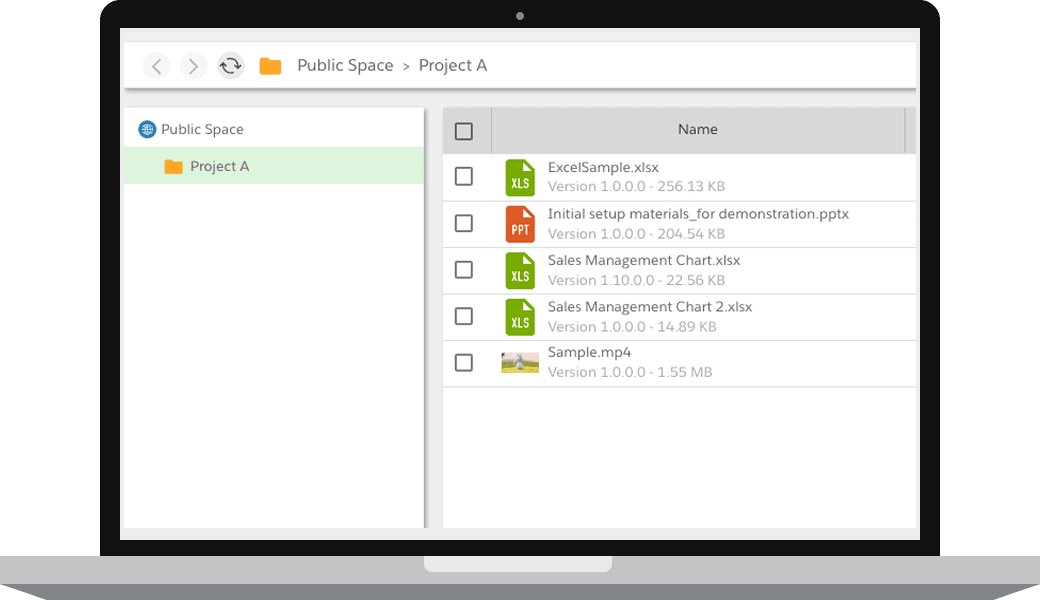 File chat
Comments or instructions can also be attached to files, entirely on Fleekdrive.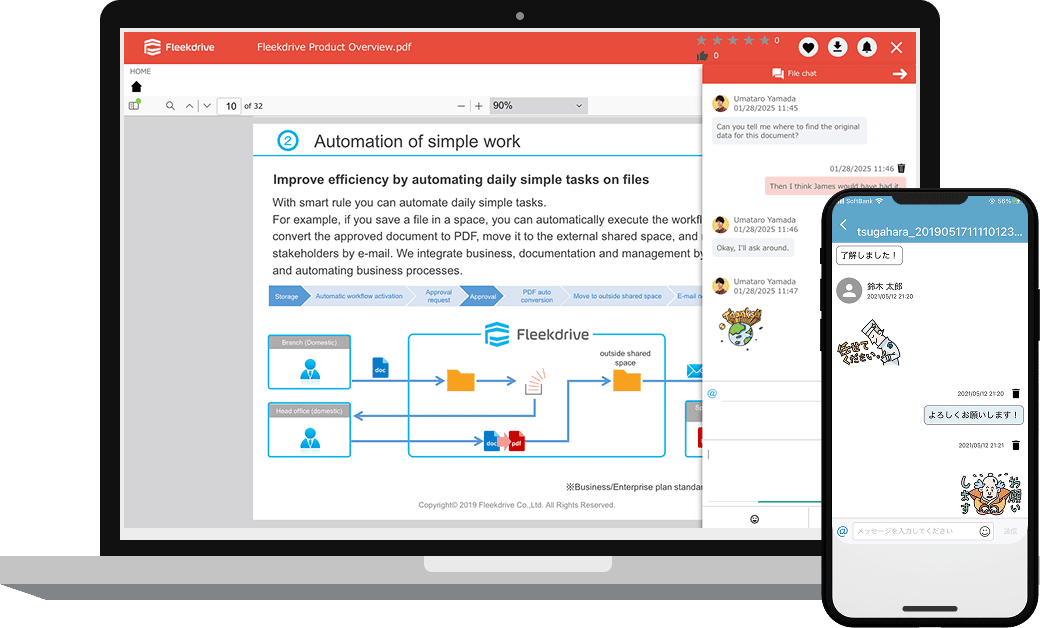 Mobile app
Shared files can be easily accessed even from outside the office.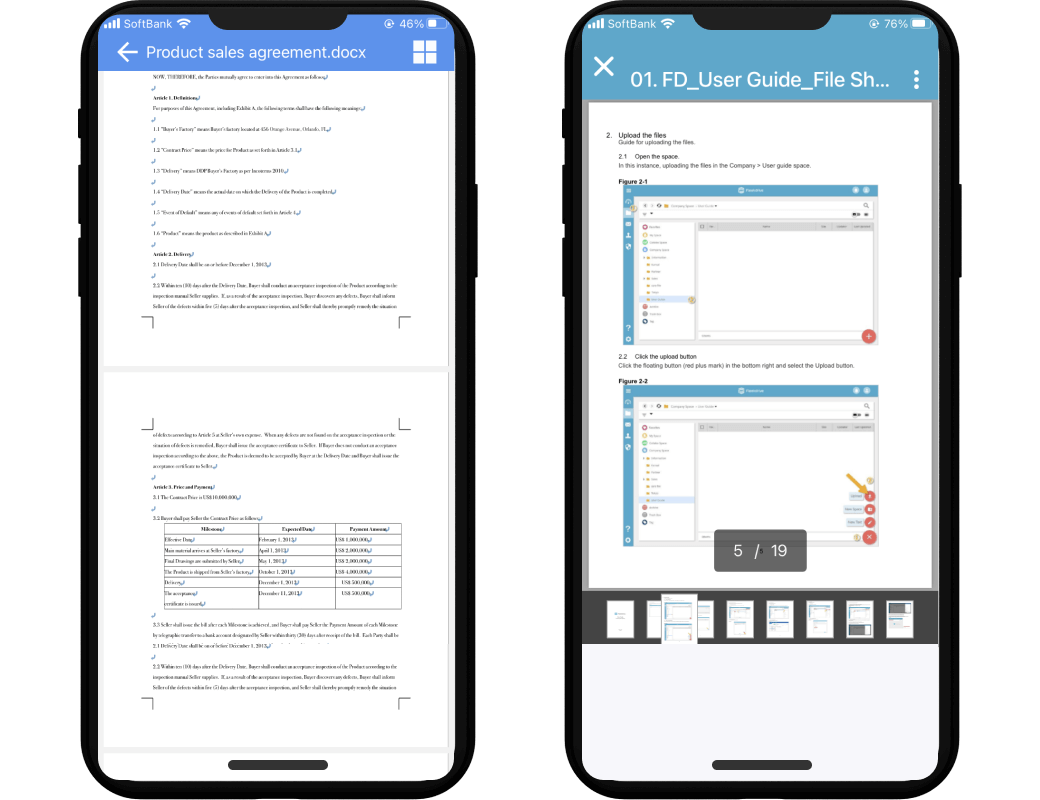 1 / 6
Features
FEATURE 02
Extensive admin features
User management
Carry out bulk registrations, issue time-limited accounts and configure administrators.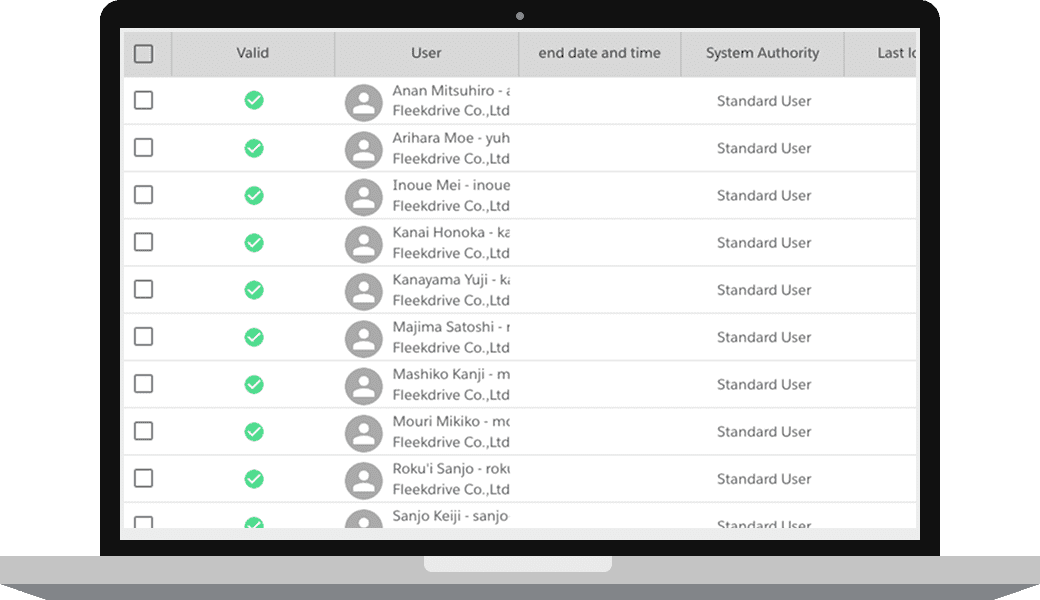 Management of access permissions
Detailed access permissions can be configured by user or folder.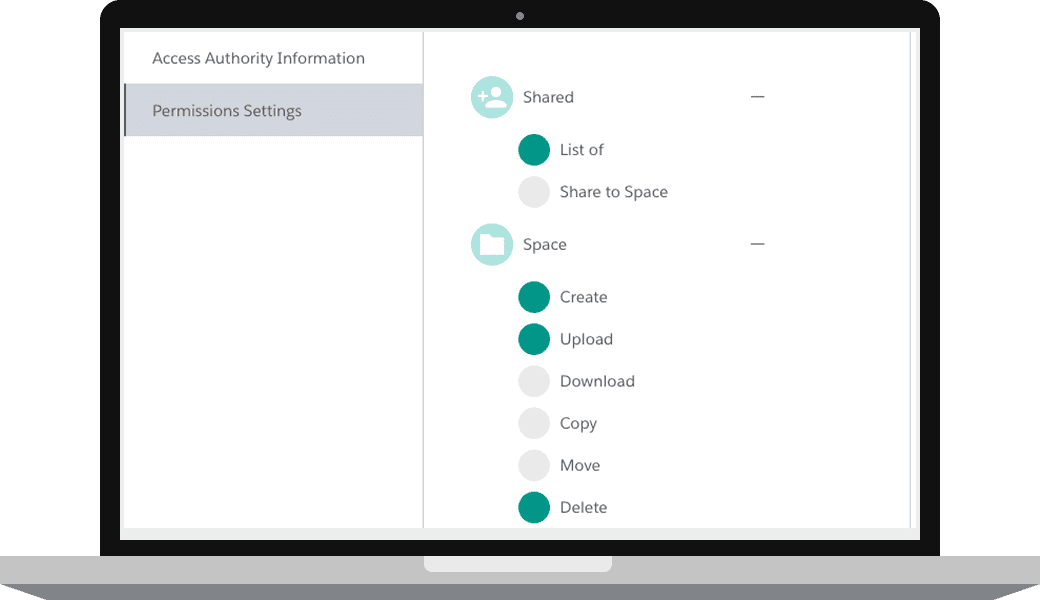 Workflow automation
Simple tasks such as sending emails to customers and giving in-departmental approval are automated.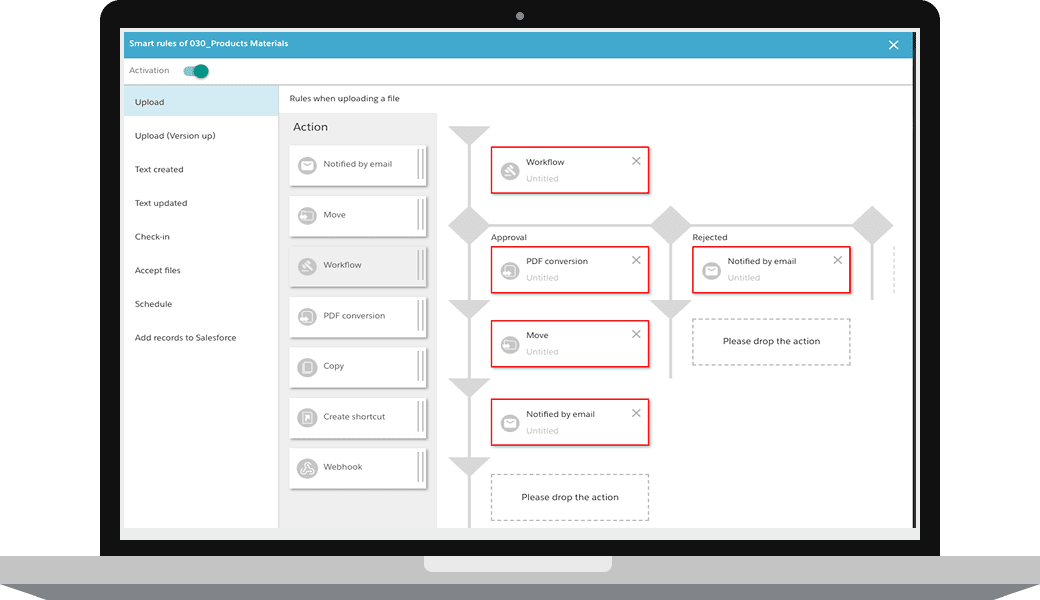 IP address restrictions
Access restrictions can be placed according to source IP addresses to protect information assets.
PDF security
Prevent information leaks by restricting copying or printing.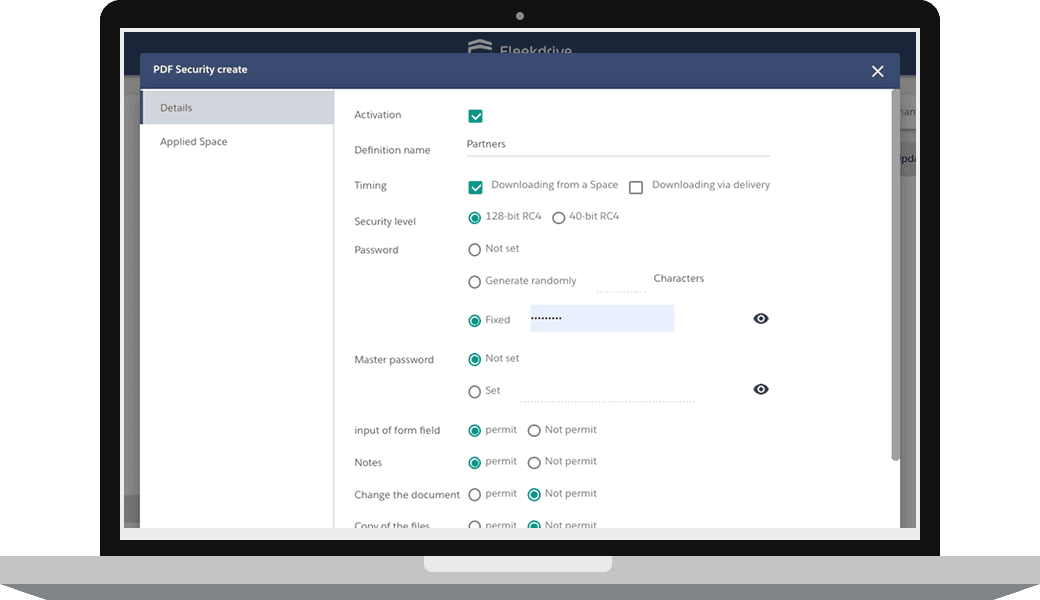 Version management
When a file of the same name is uploaded, its different versions are automatically saved.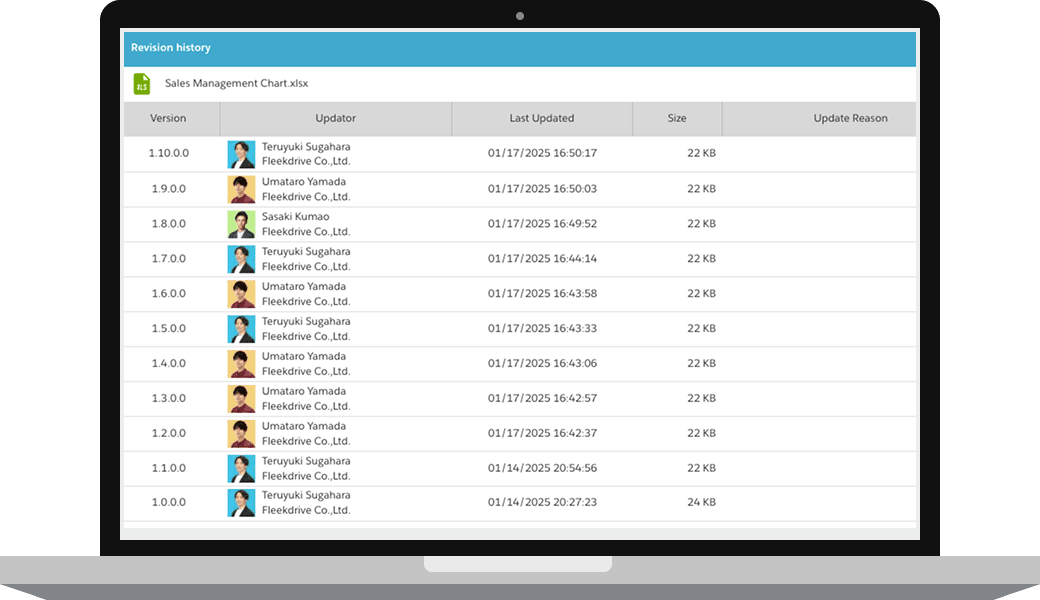 1 / 6
Features
FEATURE 03
Thorough security environment
AWS environment

A cutting edge electronic monitoring system and multi-factor access control system are utilized. Data centers are staffed by trained security personnel 24/7, year-round, and access permissions are strictly managed to allow only the minimum required access.

Backup system

When a file is uploaded, it is copied and stored redundantly on multiple devices located in at least three different sites within Japan.

Application-based protection

To defend against outside attacks, measures are taken to deal with cross-site scripting (request parameters are converted into secure ones based on the actual situation to prevent malicious JavaScript from executing on the client side), cross-site request forgeries (preventing malicious scripts from running on the server) and SQL injection attacks.
Why companies choose Fleekdrive