Collaborative editing
Collaborative editing can be done from anywhere in real-time
Multiple people can work collaboratively on a single task. In addition to managing and sharing files, since changes can be confirmed in real-time, repeated file exchanges over email or chat tools are not needed. This can also improve teamwork and save time.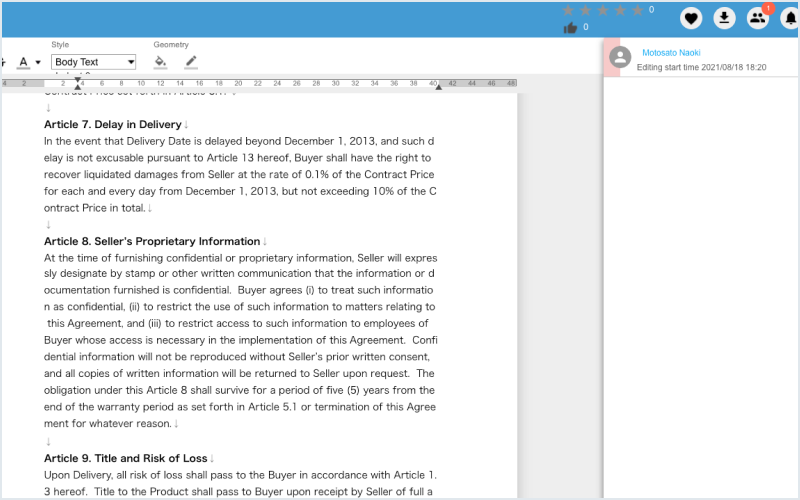 Check-in / check-out
Smooth integration with authentication system
When another user tries to start editing a file that is currently being edited, it is possible to select whether to allow editing to start and notify the other user, preventing mishaps such as data being overwritten. As the relevant user is automatically notified when they are given editing permission, individual contact is not required.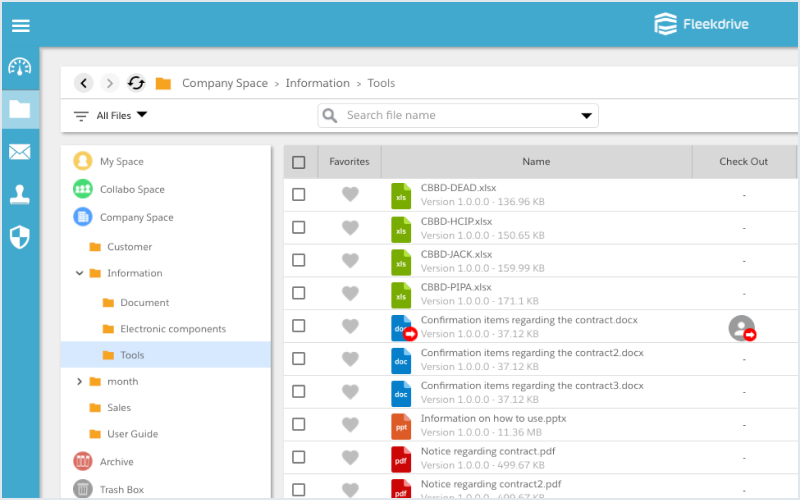 File chat
Speed up work through chat linked to each file
Comments can be attached to files to exchange information with others. This enables the easy exchange of opinions between members and facilitates the smooth updating of materials and files in real-time, which speeds up business. In addition, users no longer have to wait for work to be checked via email, and communication is further enhanced by utilizing the mention feature and stamps.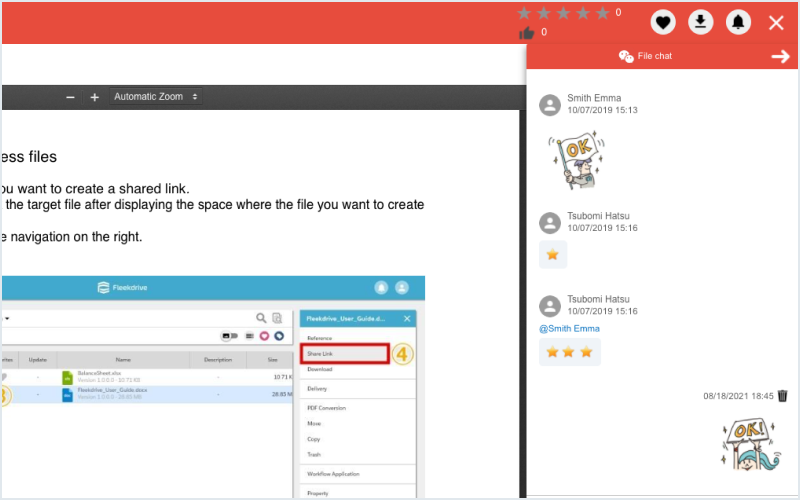 File rating feature
Enabling the efficient utilization of good materials
Important and valuable files can be rated with "likes" or star ratings such as ★★★. This allows users to intuitively know which files are important and find them easily, which enables their effective utilization.